Hillsboro shelter programs helped lift people out of homelessness
Shelter programs are crucial for getting some people back on their feet, as Steven Cadoreth, 43, can attest to personally.
Last year, he was homeless and taking advantage of the Cloverleaf Shelter site run out of the Washington County Fairgrounds in Hillsboro.
Since then, he's moved into more permanent housing and has decided to pursue work that can help lift others out of homelessness.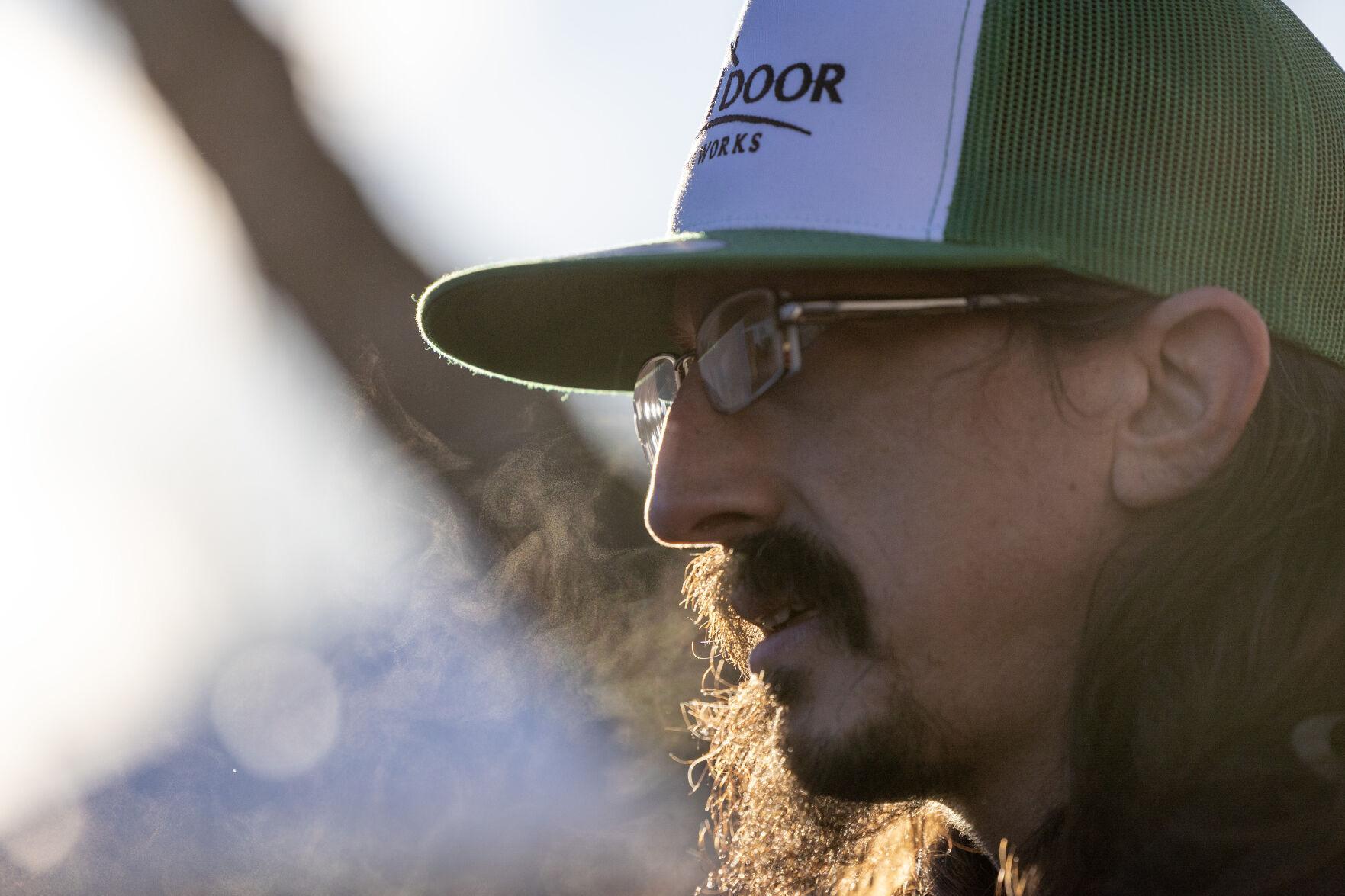 All told, he was homeless for about three years — a byproduct of addictions to methamphetamine and alcohol, Cadoreth said.
Now, he works for Open Door HousingWorks, the nonprofit contracted by Washington County to manage its shelter programs. Cadoreth is currently assigned to the Hillsboro Safe Rest Pods site, just erected this year on the corner of Southwest 17th Avenue and Tualatin Valley Highway.
He said the stability provided by shelters like this one — and the Cloverleaf site also managed by Open Door — is crucial for finding permanent paths out of homelessness.
"Essentially, it got me out of the weather," Cadoreth said. "But more importantly it gave me the stability from the help of staff there, which really helped me find reasons to want to get better. It gave me something to fight for."
He described how living on the streets made him feel hopeless — like there wasn't any reason for him to try to improve his situation. These feelings were not helped by his longtime struggles with PTSD, anxiety and depression.
But getting offered a place for shelter, and the support that came with it, helped improve his spirits, too.
"The love and compassion they showed me … it helped show me that I'm not out here all alone," Cadoreth said.
Now, he wants to provide that same support to other participants of local shelter programs. Folks living on the streets often suffer from paranoia, sometimes exacerbated by drug use, but not always.
A helping hand can sometimes raise suspicions that it's all some elaborate practical joke. Cadoreth is living proof of what can happen when someone lets their guard down and trusts the system.
"I know what it's like to be homeless," he said. "I want people to know it's not a joke, this a serious thing to help them better themselves. I know if I can do it, they can, too."
The shelter
The Hillsboro site just opened this year and currently houses 21 people across 19 "pods," the colloquial name for the Conestoga-style huts that they can live in free of charge.
The pods are 6-feet-by-10-feet and contain a cot set atop a wooden platform, as well as basic storage areas and a small window.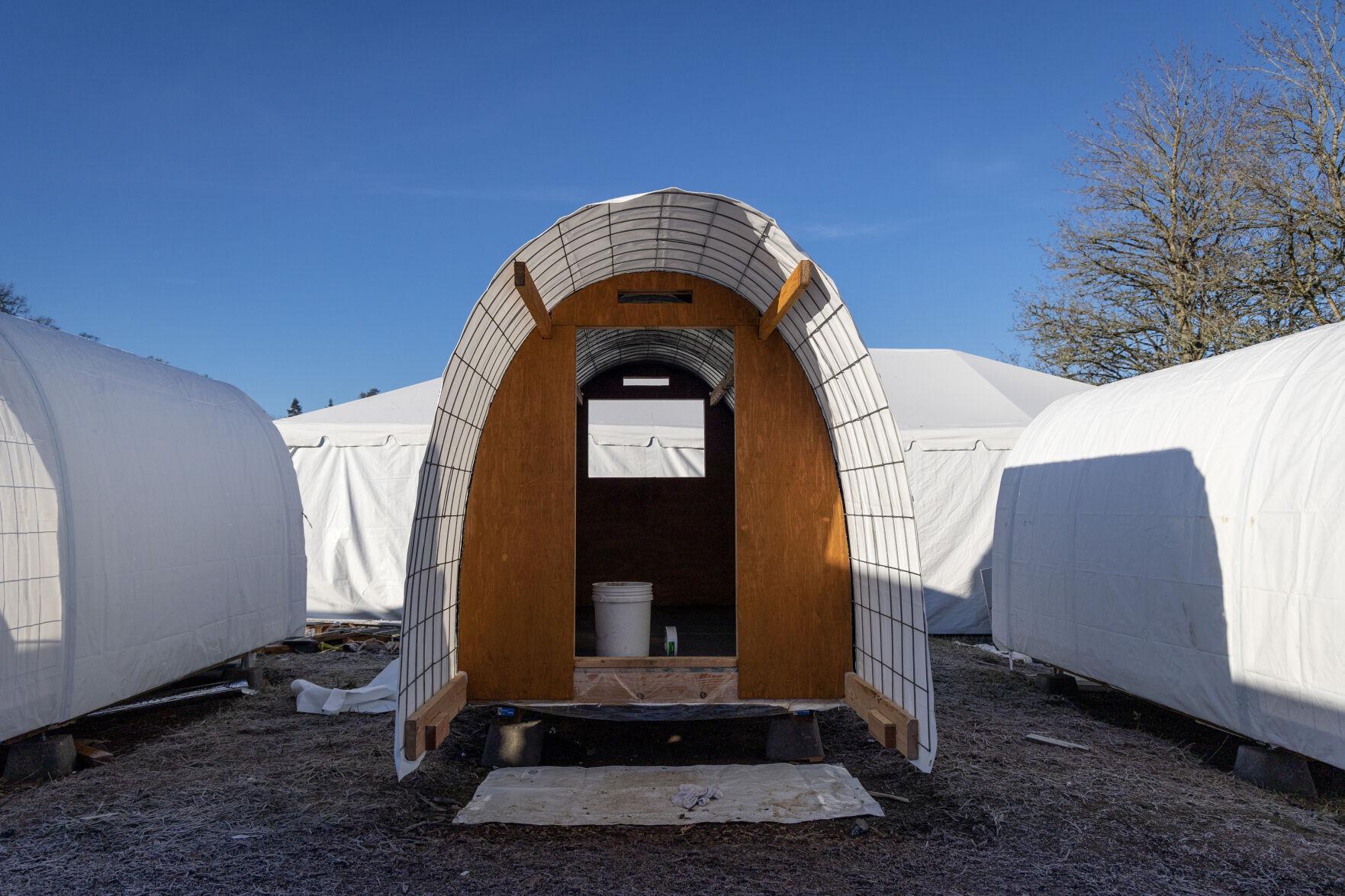 Residents get three hot meals a day — really, far more than that with how much food gets donated from nearby WinCo Foods and other local businesses and nonprofits, said site manager Gionni Gambino.
"We serve breakfast, lunch and dinner, though with all the donations from WinCo and stuff, we always have stuff out for them to snack on in between," Gambino said.
Hot showers are run out of a trailer on the site, three times per day. There's a food hall with emergency tents for folks who can't find a place at one of the other county-sponsored shelters.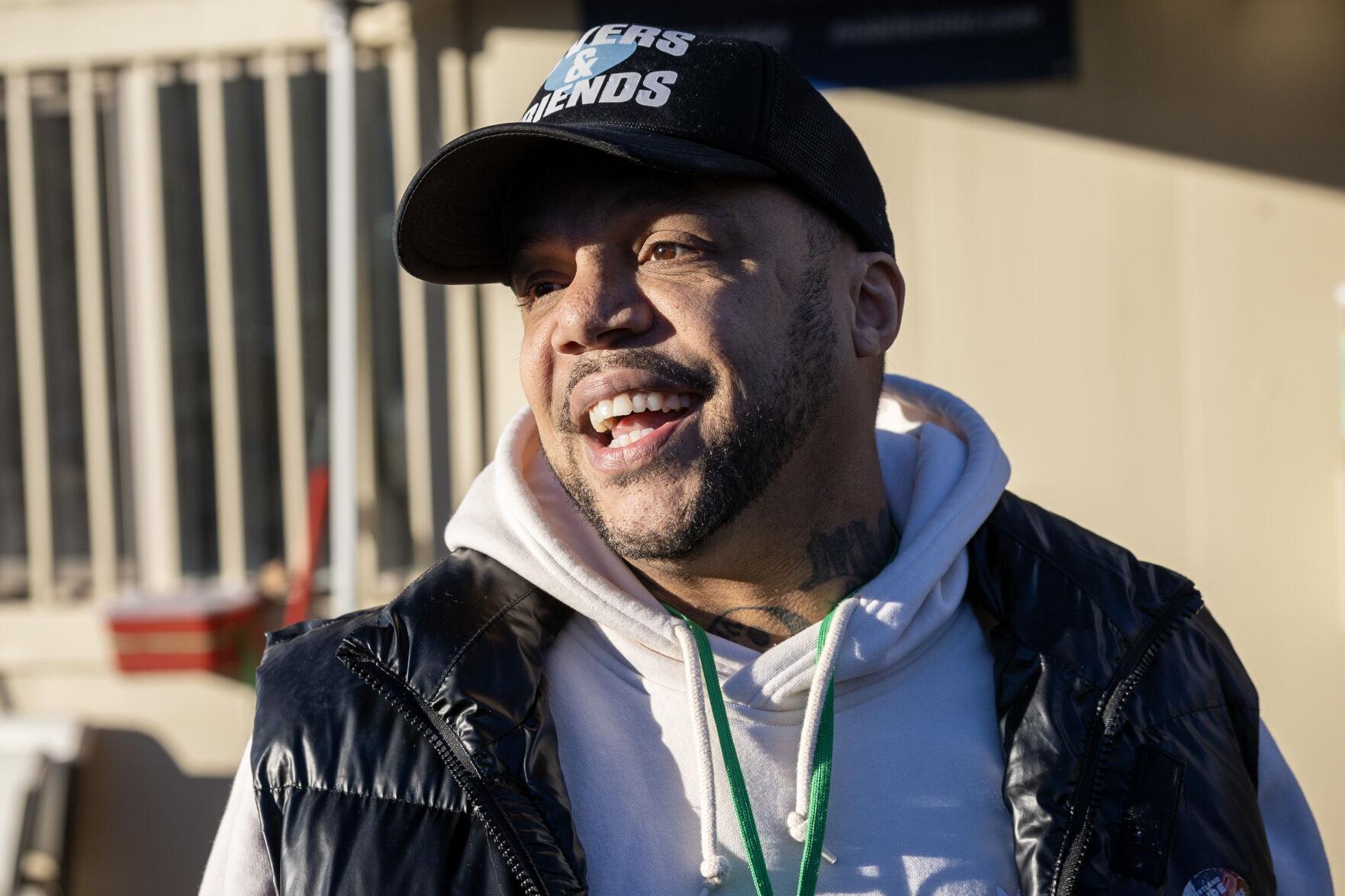 The huts themselves are made of wood, metal grid wiring, plastic and insulated materials, all of which are being erected by Hillsboro Handyman.
Gambino said they are working on making them more cold-resistant, as this light insulation isn't really enough.
"Are they completely warm? No," Gambino said, "But are they better than a tent outside? Yes."
The site recently got a donation of carpeting and electric blankets. The carpeting will be used to pad the huts more and prevent cold air from directly hitting the plastic outer shells. The blankets run on rechargeable batteries that tenants can check out from site managers.
As with all of the local shelter programs, people here have access to wraparound services designed to get them whatever assistance they need.
Some participants have case managers directly assigned to them, but all tenants of the Hillsboro site have access to a resource table where Gambino regularly puts job applications, sign-up forms for health insurance or unemployment, and other necessary services.
Cadoreth said his own case manager was crucial in helping him find permanent housing and "keeping me clean."
Program expansion
The Hillsboro pod site is currently getting five more pods built and can hold up to 32 of them.
However, the site will only be temporary until next year, when construction on a permanent, standing shelter structure on the same land will take place.
The pods themselves will be broken down and stored for future use, like out in Forest Grove at a planned site that has yet to be finalized.
The shelter pods and the winter emergency shelters are just some of the programs offered through Washington County and in coordination with local cities.
The county also has bridge shelters run out of old motels that have been converted into shelters for families. There are other options in other communities, mostly funded through the voter-approved Supportive Housing Services bond passed in 2020.
The full list of resources for those experiencing or who are at risk of homelessness can be found online at the Washington County website.